The count to Christmas has officially started.If you haven't really found the idea of how to decorate home than don't worry here are some of the interesting tips and simple ways by which you can decorate your home with minimal expenses.
1.Decorate the front door with red & gold decorated garland Christmas decoration with twinlking lights.If the outside door is white tie some large wide red ribbons to add punch to it. Twinkling lights add a soft glow at night and allow the door and decorations to be seen from the street. Tie some red and silver metal ornaments to give a royal look to the door.
2.Take a small wooden hand basket tie a ribbon to it and glue some flowers on to the satin ribbons and put some flowers and plants to it.
3.Near to the door keep a brass container with loads of long stemmed fresh flowers and wrap the long green stem with some sparkling lights.
4.Hang a merry Christmas glitter sign onto the front door or some warm welcoming Christmas messages or hang musical Christmas bell against a wall or door this will be a great way to spread Christmas cheer to all the guests.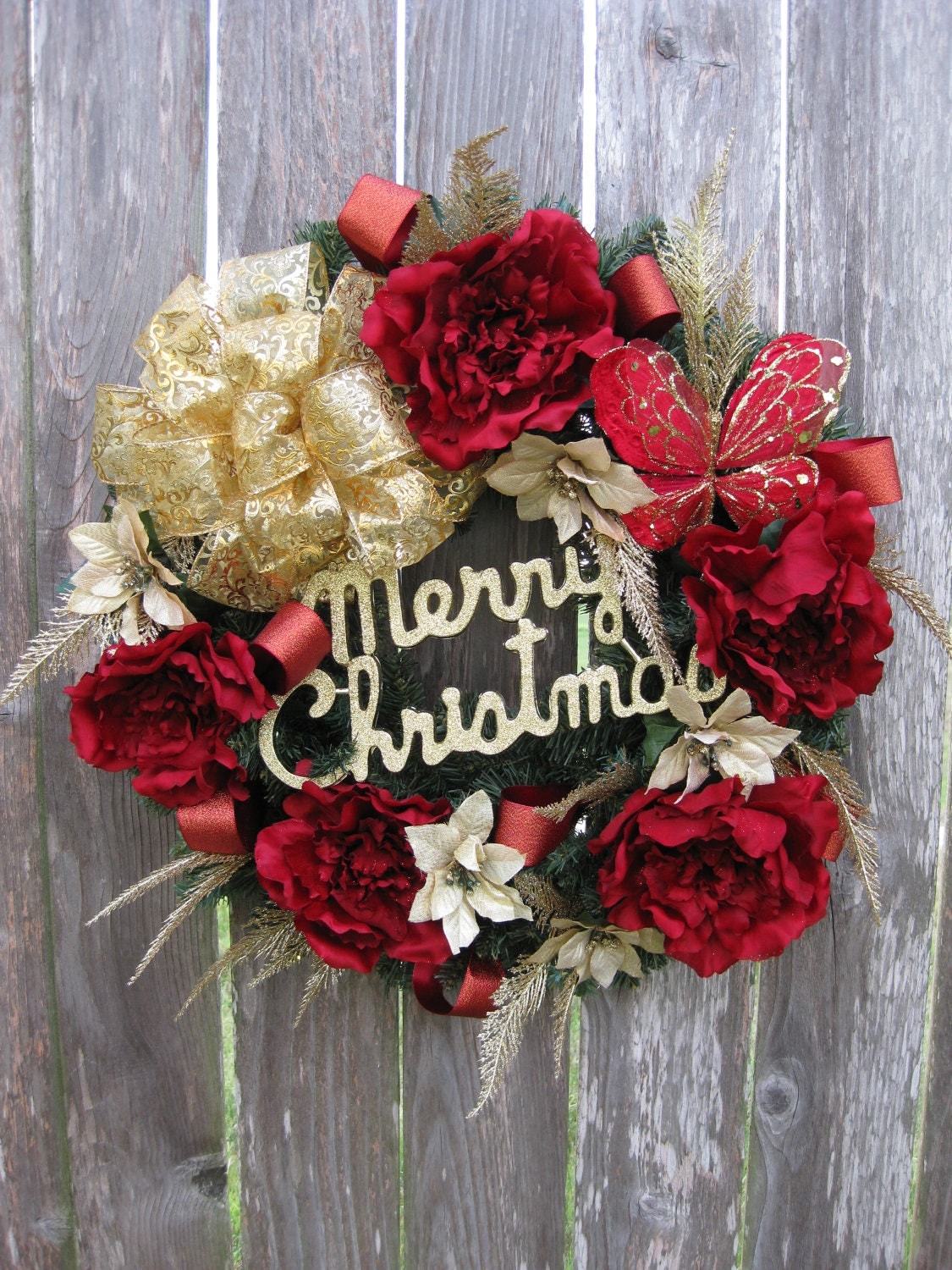 5.To the back of the dinning chair tie some small Christmas swags made from fresh greenery.
6.Place some scented candles on top of a table.The aroma will be heavenly when the candle is lit.Also can place some floating candles in any broad glass bowl as a table center piece.
7.Decorating your Christmas tree with  silver, gold, and bronze metallic sparkler.Attach some colourful ballons ,silver metallic stars,golden bells and glittering balls on to the Christmas tree.Also use some long, cascading tendrils of colorful ribbon to decorate the christmas tree.
Cluster small Christmas ornaments together ,just simply thread them together with string and hang these to the christmas tree.Wrap small matchstick box with some dazzling  cover and make small gift boxes out of it and tie to the Christmas tree with satin ribbons.
8.Drape garland up the handrail of a staircase, tie some glittering flowers and ballons to it.
9.Hang some twinkling lights to a stone wall in the garden and to the windows.
10.Decorate the wooden frame of the mirror with some shimmery glass tiles.Adding simple embellishments can go a long way in making boring, plain and ordinary mirror frame more attractive.
11. Add some roses and silk flowers using glue to decorate the mirror frame.
12.Paint some wine glasses and fill them up with candy, confetti, or birthday horns, etc. It really dresses them up and makes them a feature piece.
13.Without proper lighting, even the most stylish space isn't truly complete.Add a custom touch to a lamp shade with fabric that coordinates with your room's decor.Also add some ribbons or other embellishments to give that unique look.